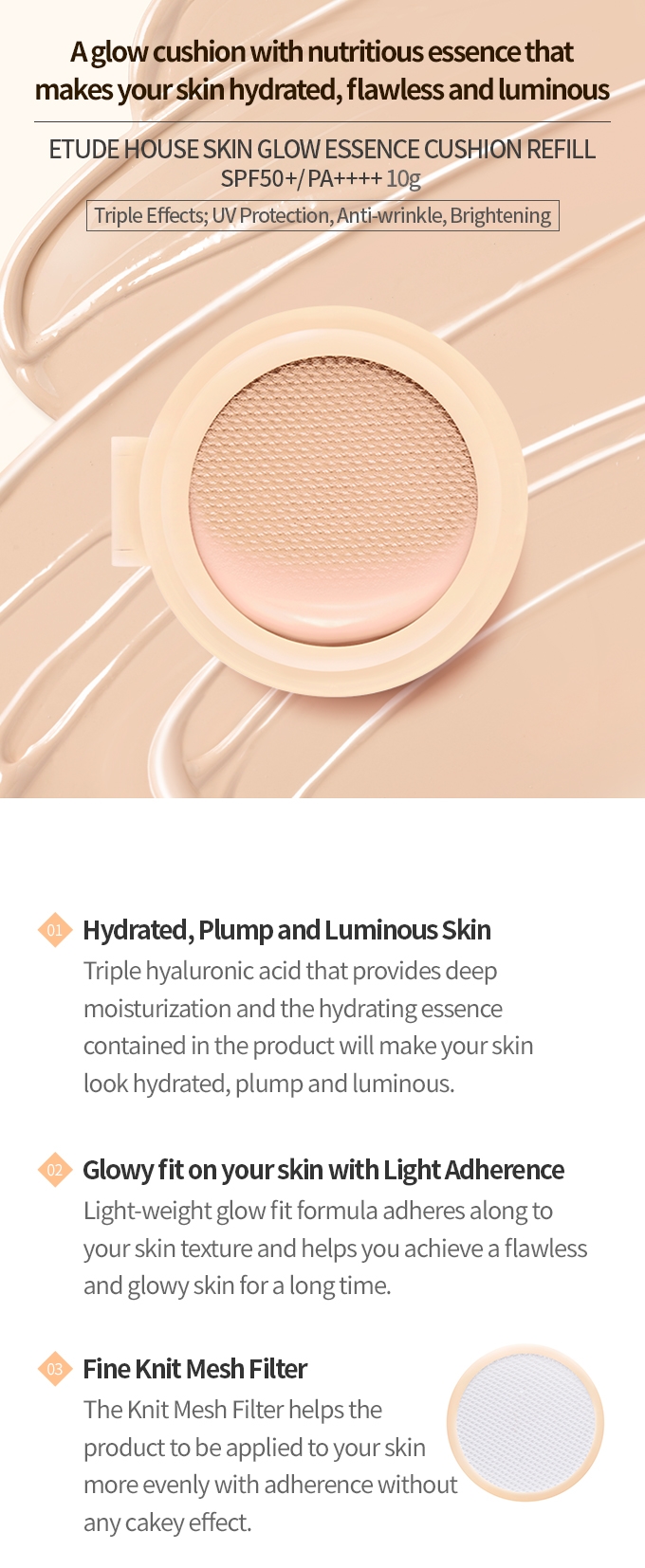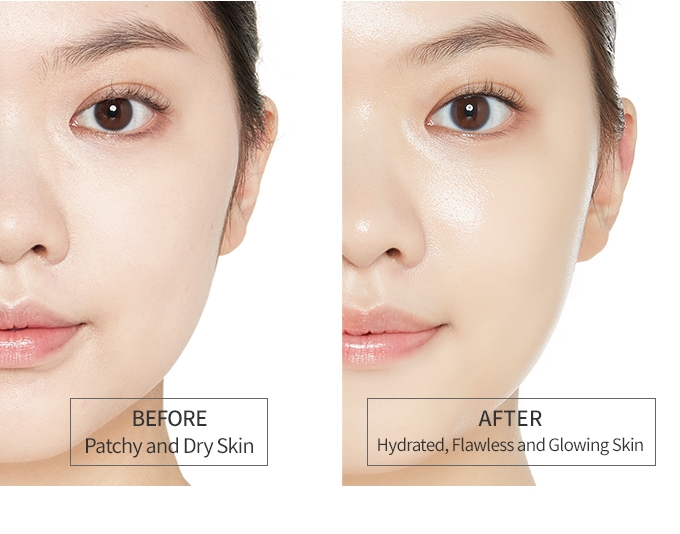 What it is
Glow type make up cushion that makes the skin look flawless and hydro-radiant and contains essence.
---
How to apply

Dab certain amount of content with puff and spread evenly by lightly patting onto skin.
---
Caution
1. If any irritation develops, discontinue use and consult a dermatologist if necessary.
2. Do not apply on damaged skin and avoid open scars.
3. Keep out of reach of children.
4. Keep in a cool, dry place, avoiding direct sunlight.
5. Keep the puff clean for next use.
6. Do not recommend sharing the puff with others.
Weight (g)
45
Size
0.35 oz. / 10 g
INGREDIENTS
Split your non-subscription purchase into 4 payments over 4 months with ViaBill.
Choose ViaBill as your payment method at checkout.
Check out using a credit or debit card.

Your first payment of 25% of the total purchase price is due at the time of checkout. The remaining three payments will be billed automatically, every month from the first payment date.

Available for US and Denmark orders only.
For more information, please refer to ViaBill.
1 Point = $0.01 USD
Ways to earn rewards:
200 Points - Sign up (create an account, no need to purchase right away)
2 Points - For every dollar spent (i.e. 2% cashback)
1500 Points - Refer friends
300 Points - Celebrate your birthday
20 Points - Follow on Instagram

20 Points - Follow on Facebook

20 Points - Share on Twitter

20 Points - Share on Facebook

20 Points - Like our Facebook Page