Size: about 9.5 x 7.3 x 7.3cm

Weight: 60g
Ryan sleeps
From now on the nose bedtime - Shh! Baby Ryan is asleep.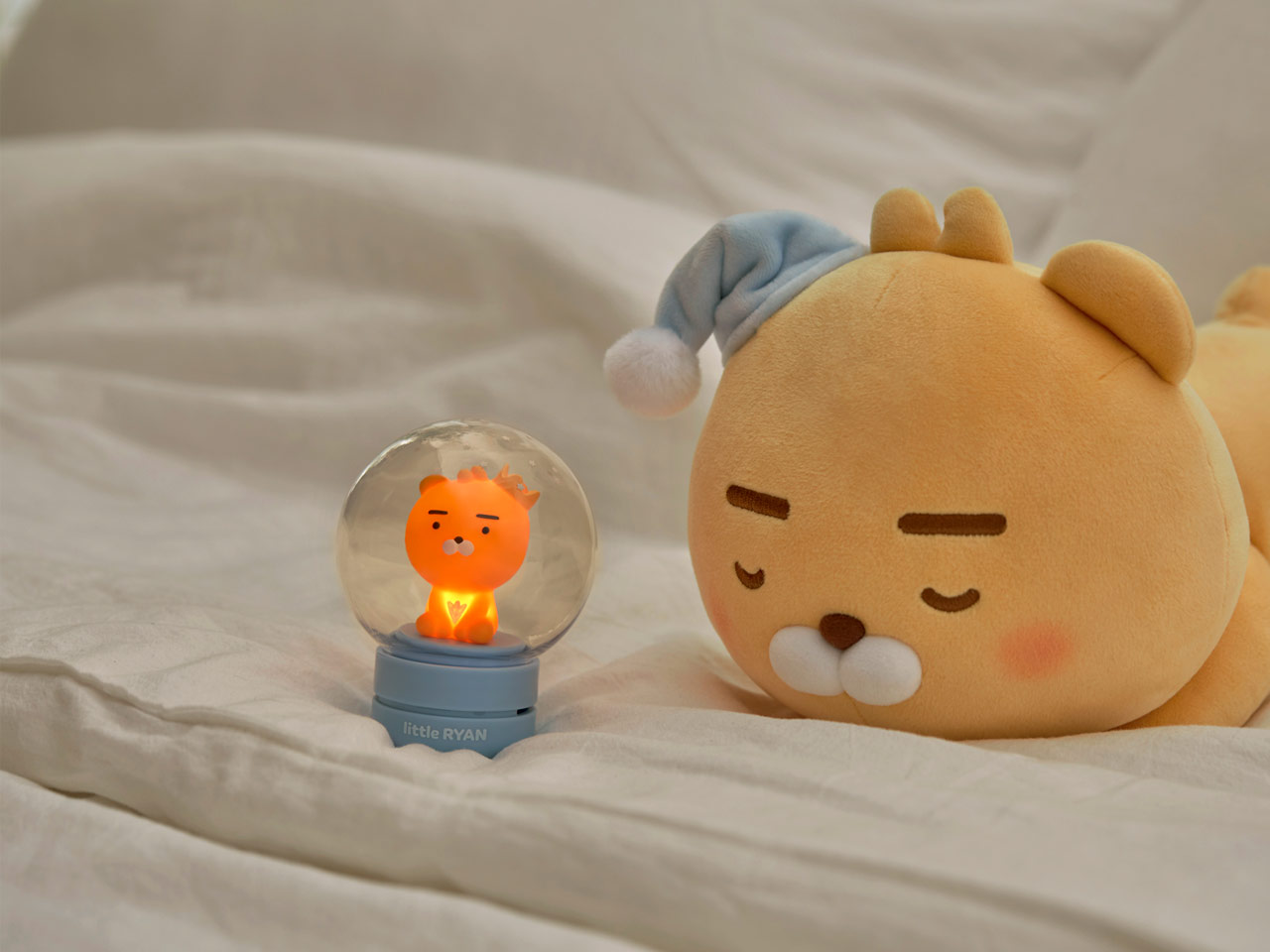 Meet the fragrant mood fragrance that keeps your nose snug!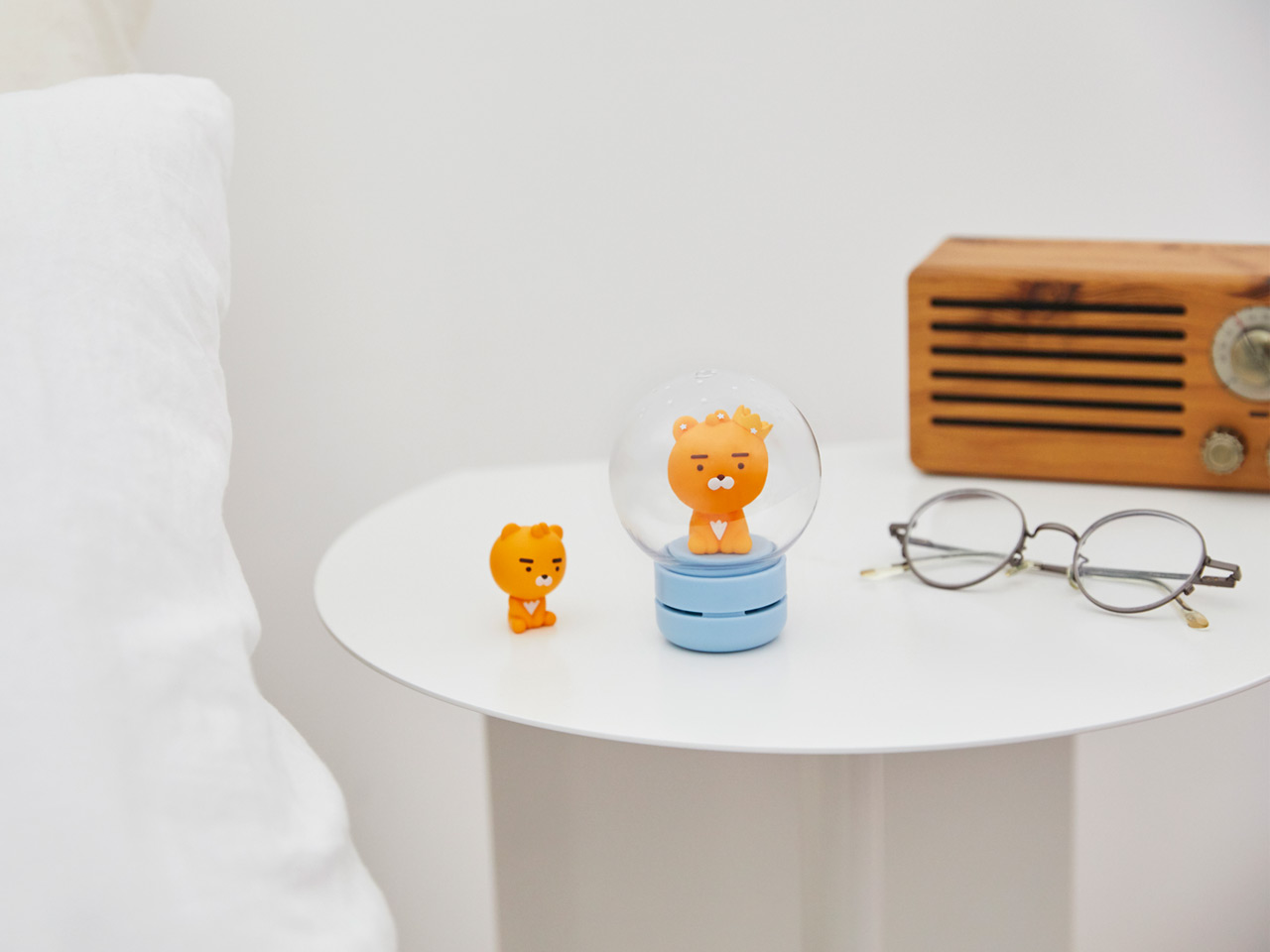 Refreshing cotton fresh scent Solsol ~ Put a Ryan mood fragrance next to your bed to create a comfortable bedroom.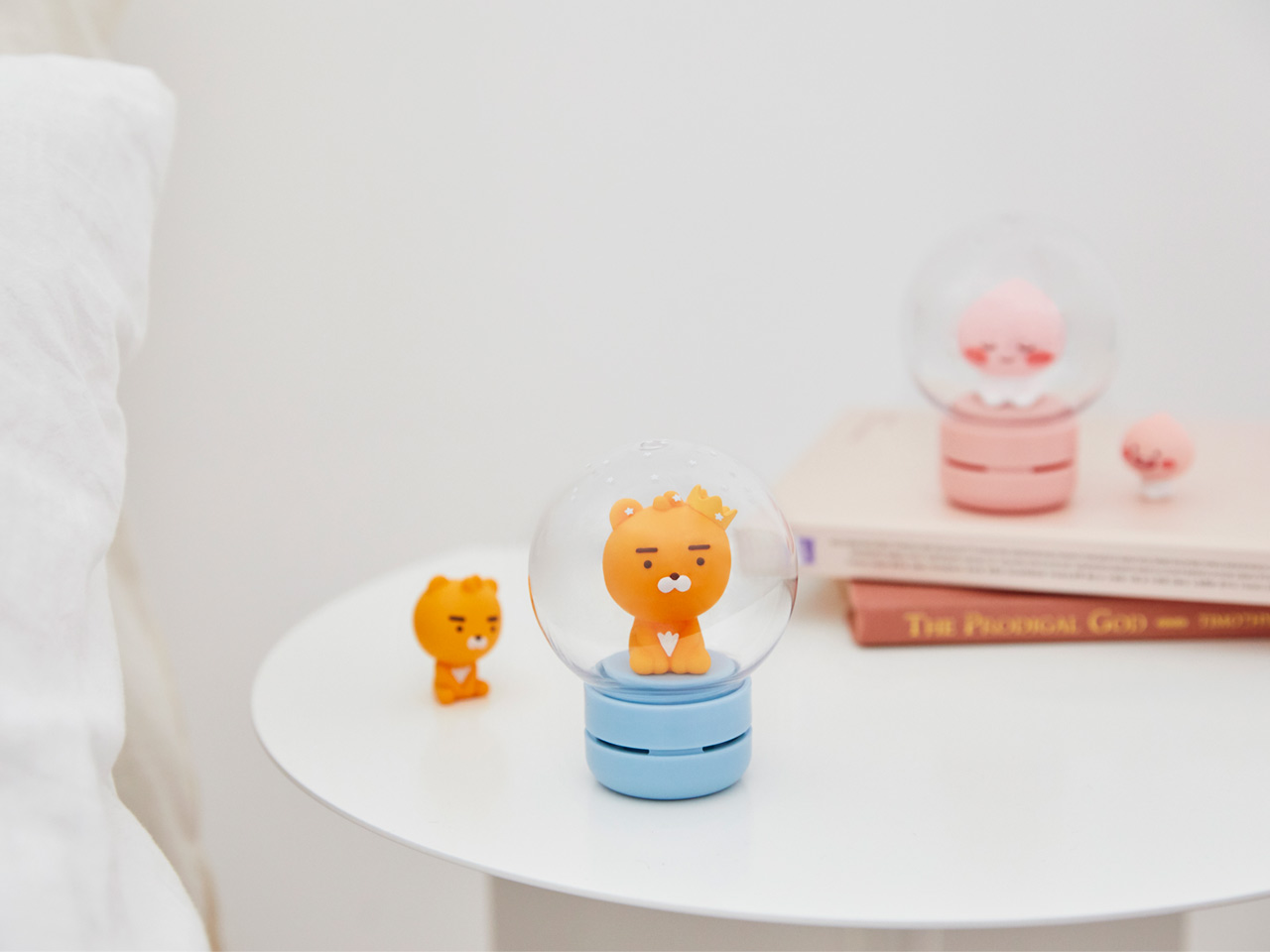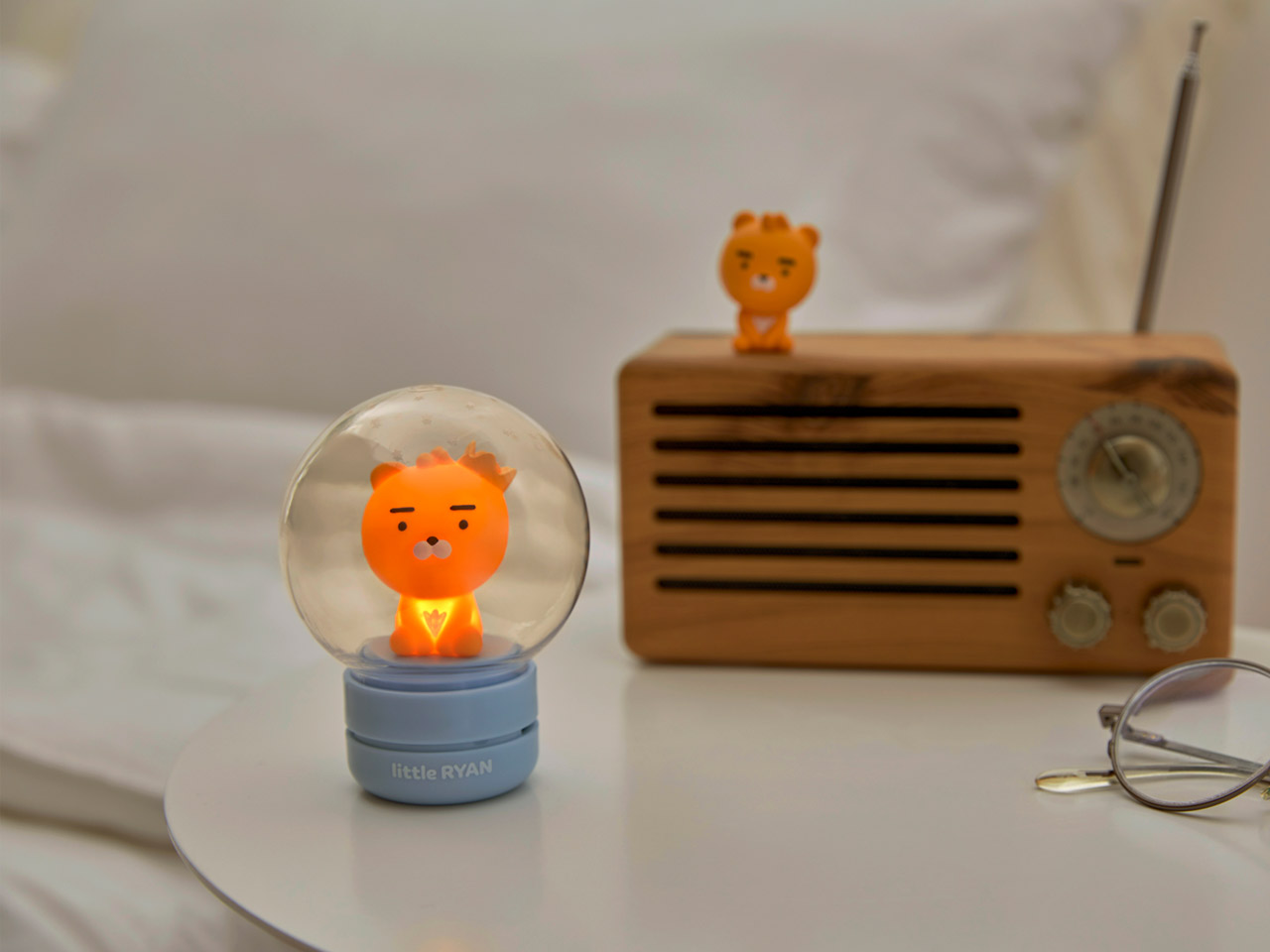 When the day gets dark, turn on the lamp. It will light up the darkness with a soft light.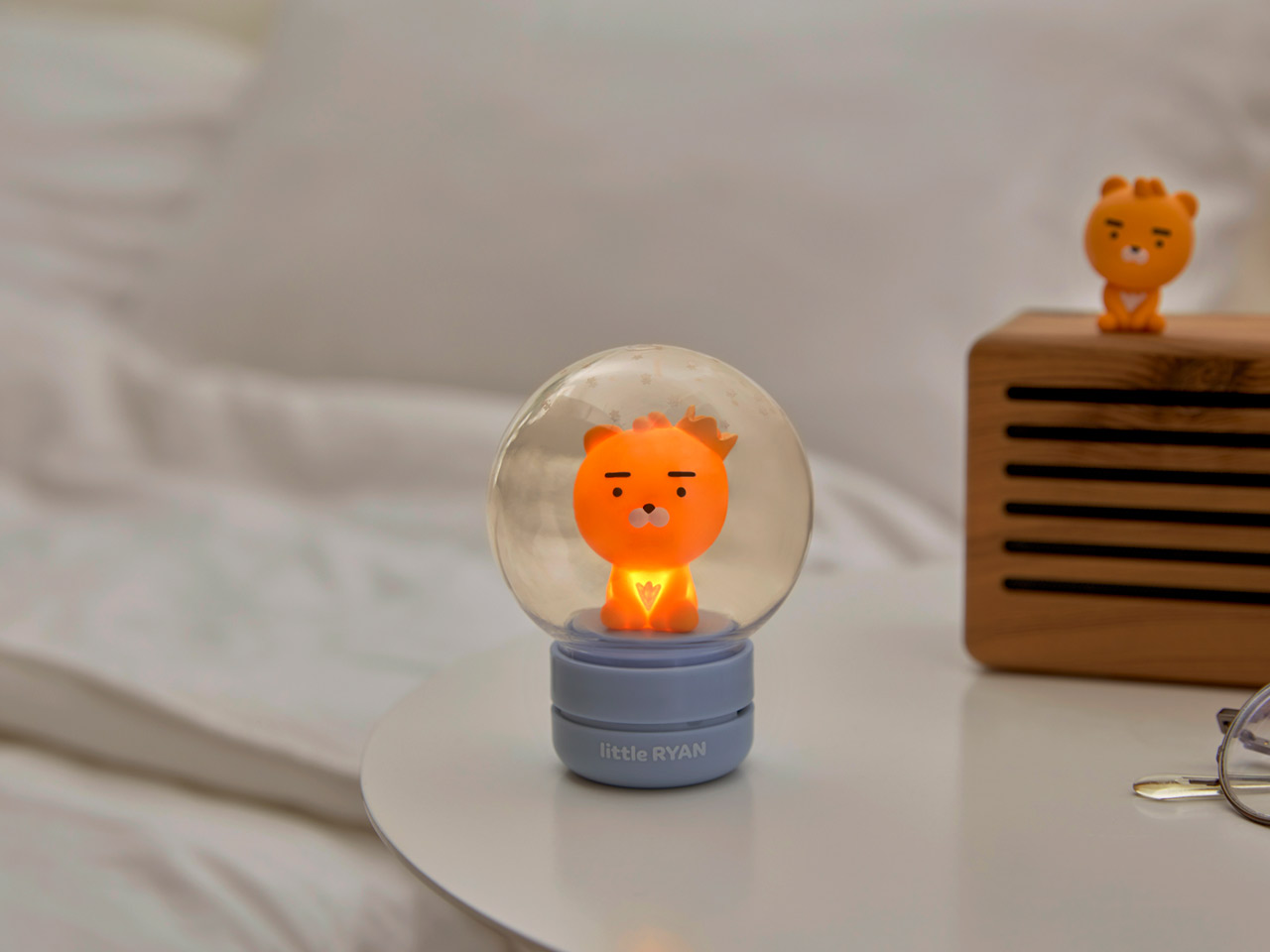 Prince Ryan in the glass where the starlight pours, please enjoy it together!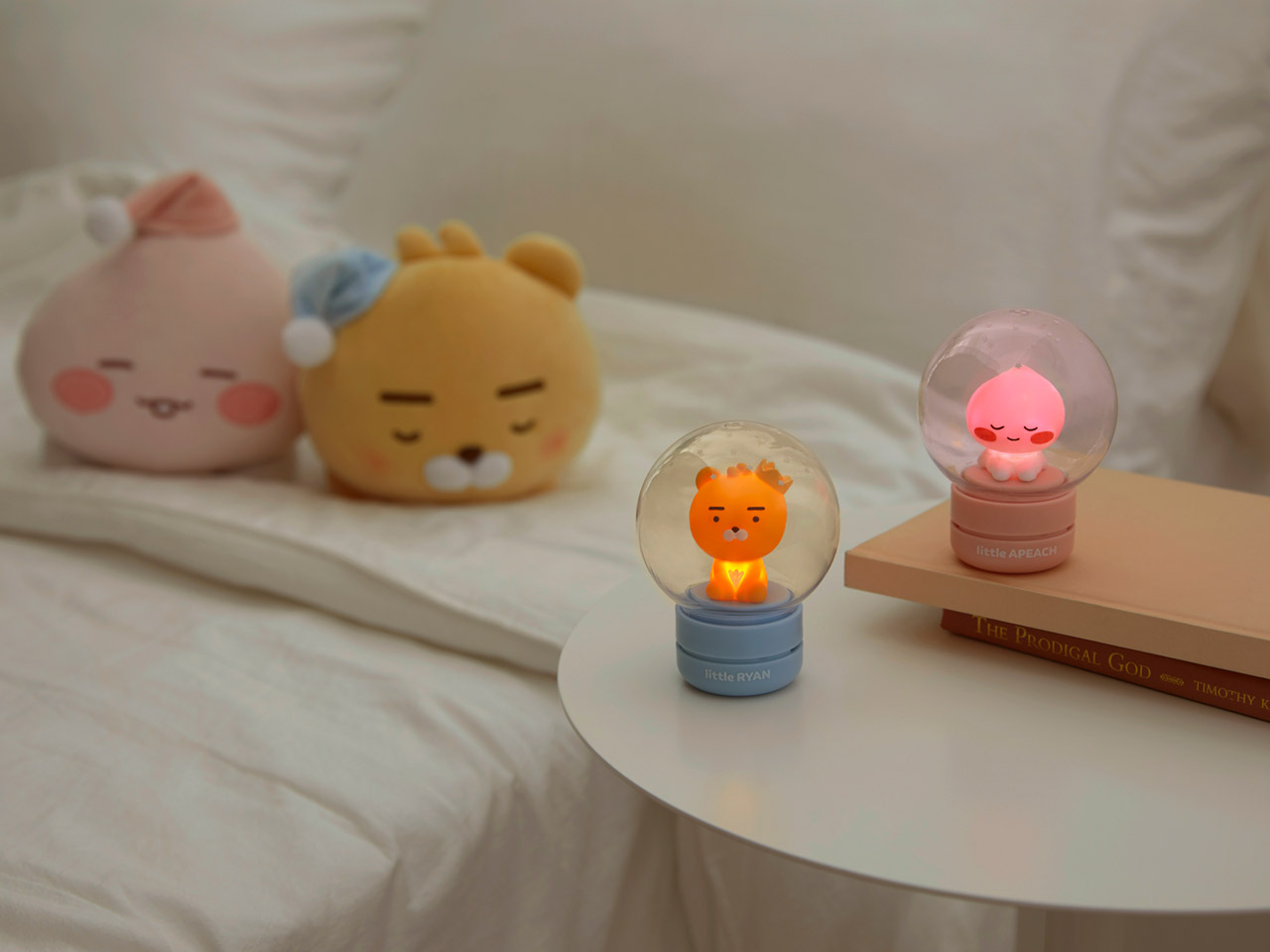 Gather all your friends who are singing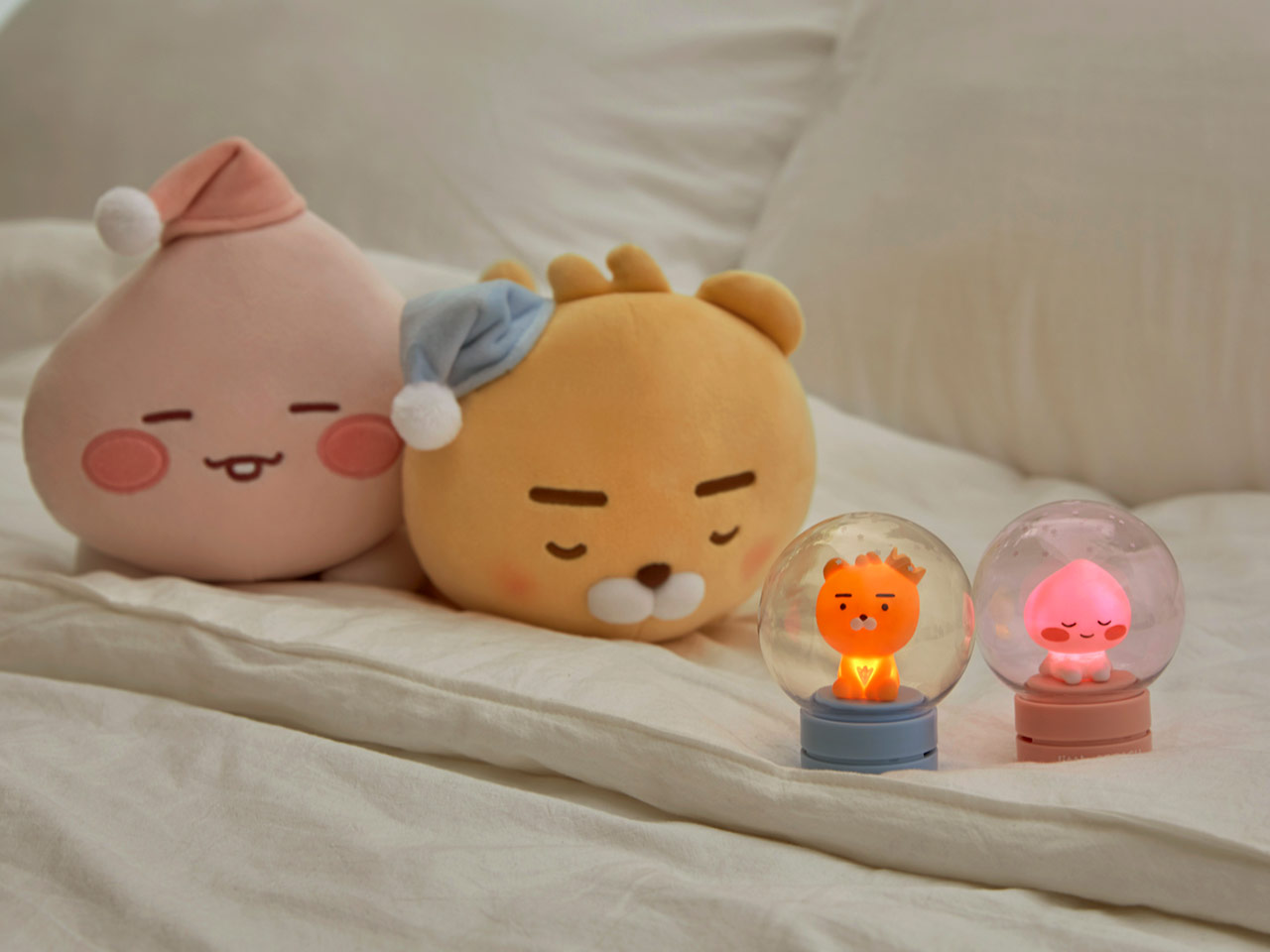 If a soft mood fragrance and warm honey jam baby pillow are together, sleep will be asleep~ Book a honey jam tonight!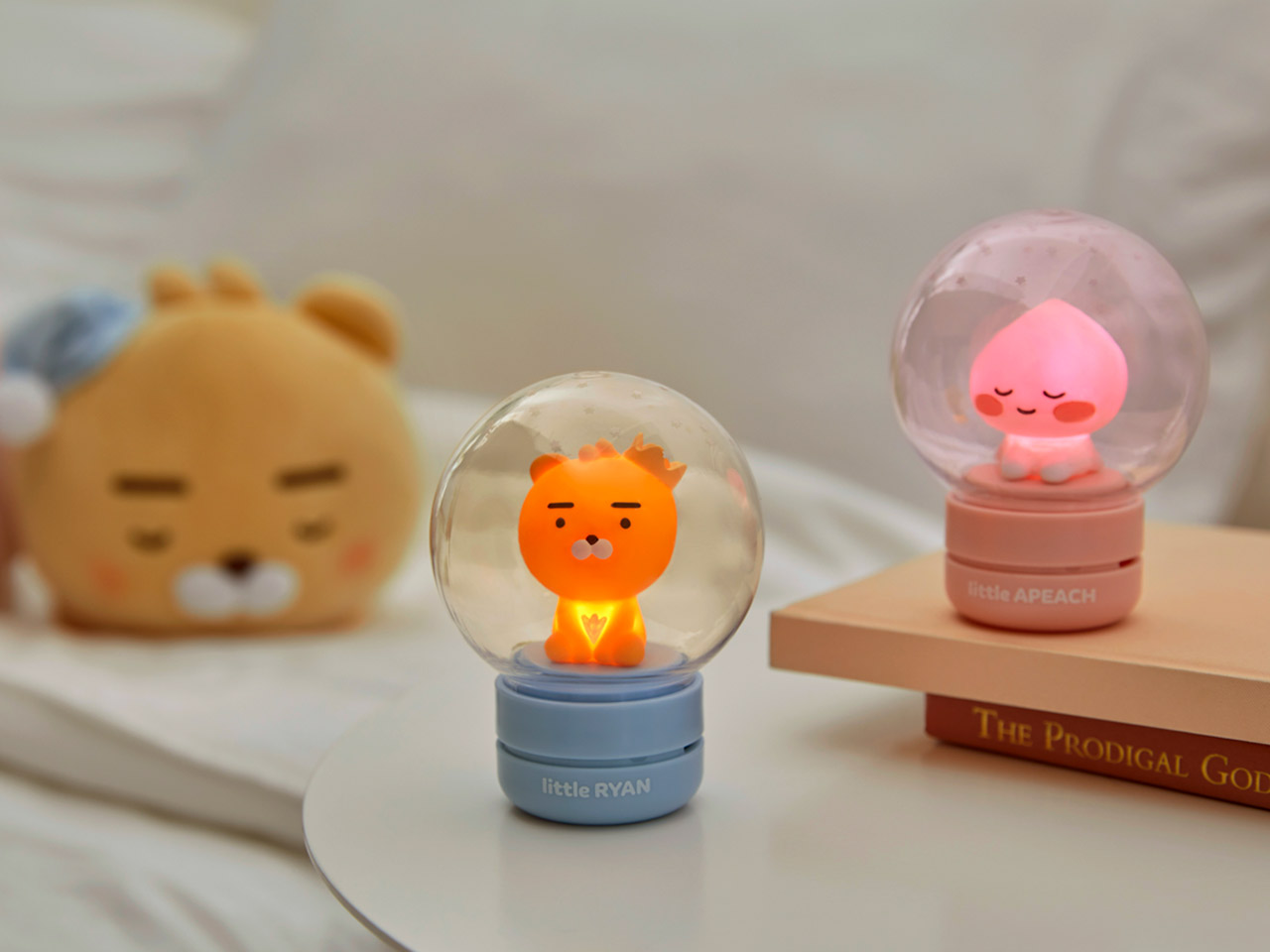 Fragrant mood fragrances can be met with Apeach! Apeach gives off a sweet sweety scent. Find a friend who likes to sniper.
How to use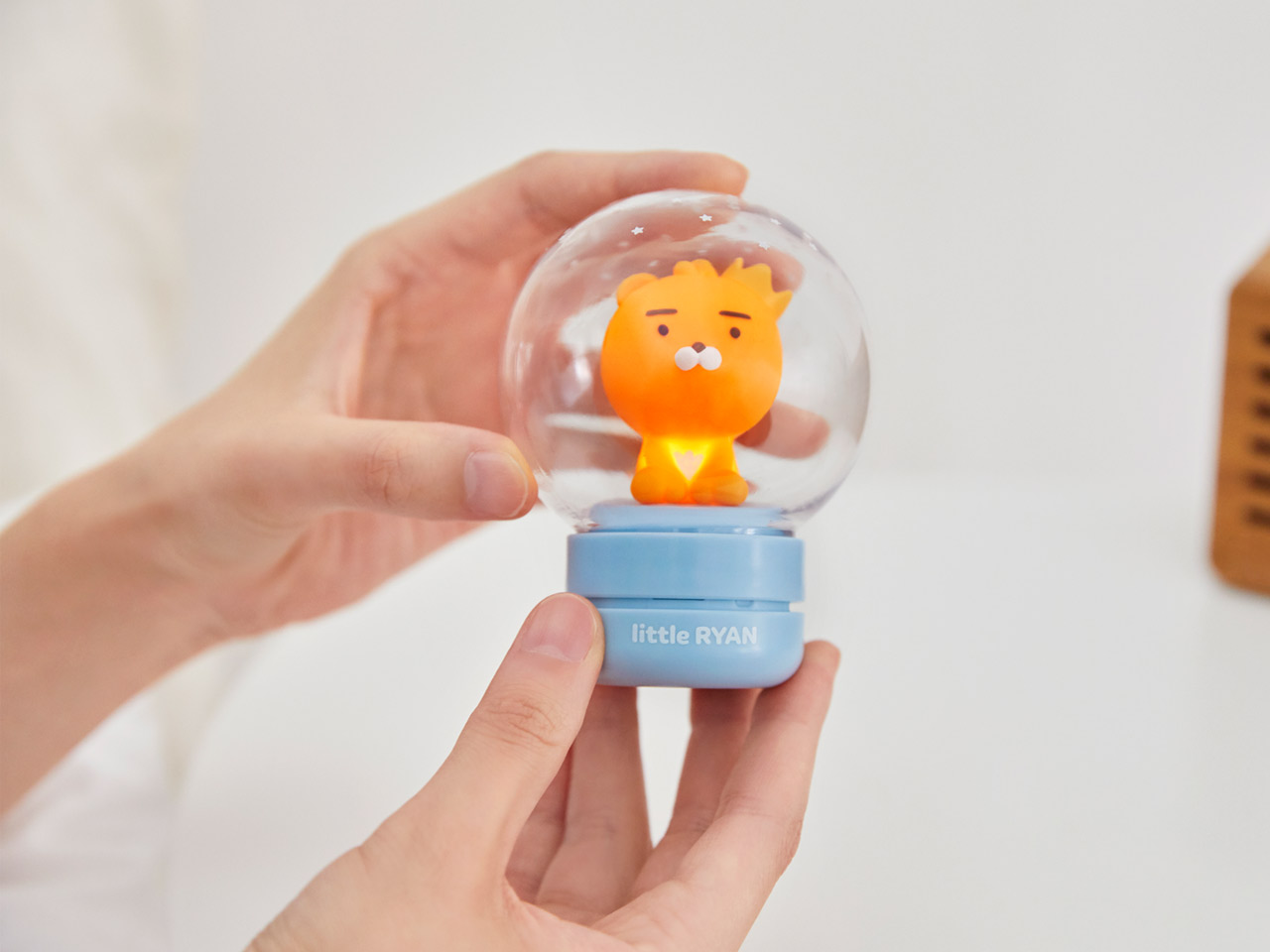 Turn the bottom to remove the cover.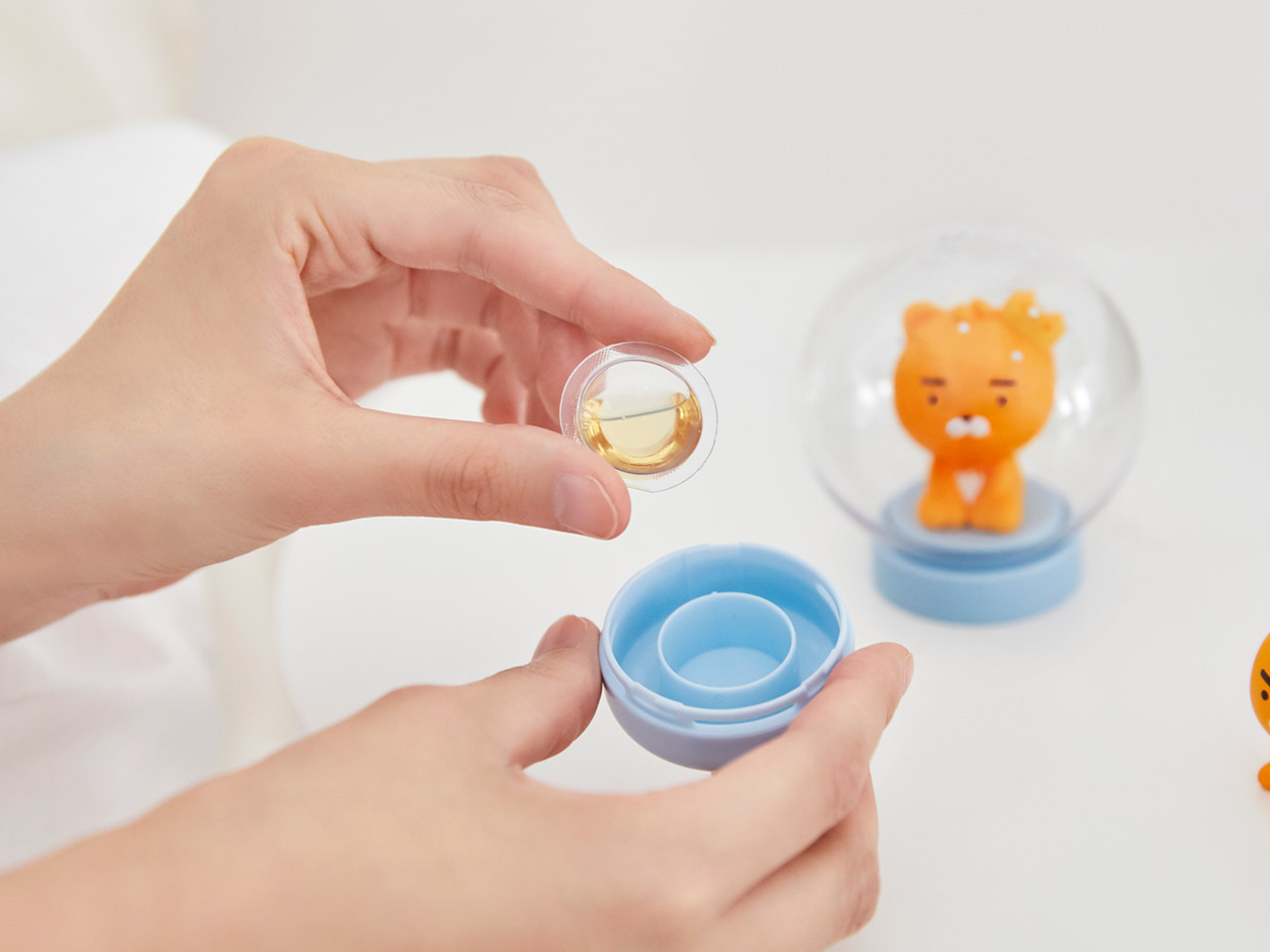 Break the cutting line of the membrane and peel off the film.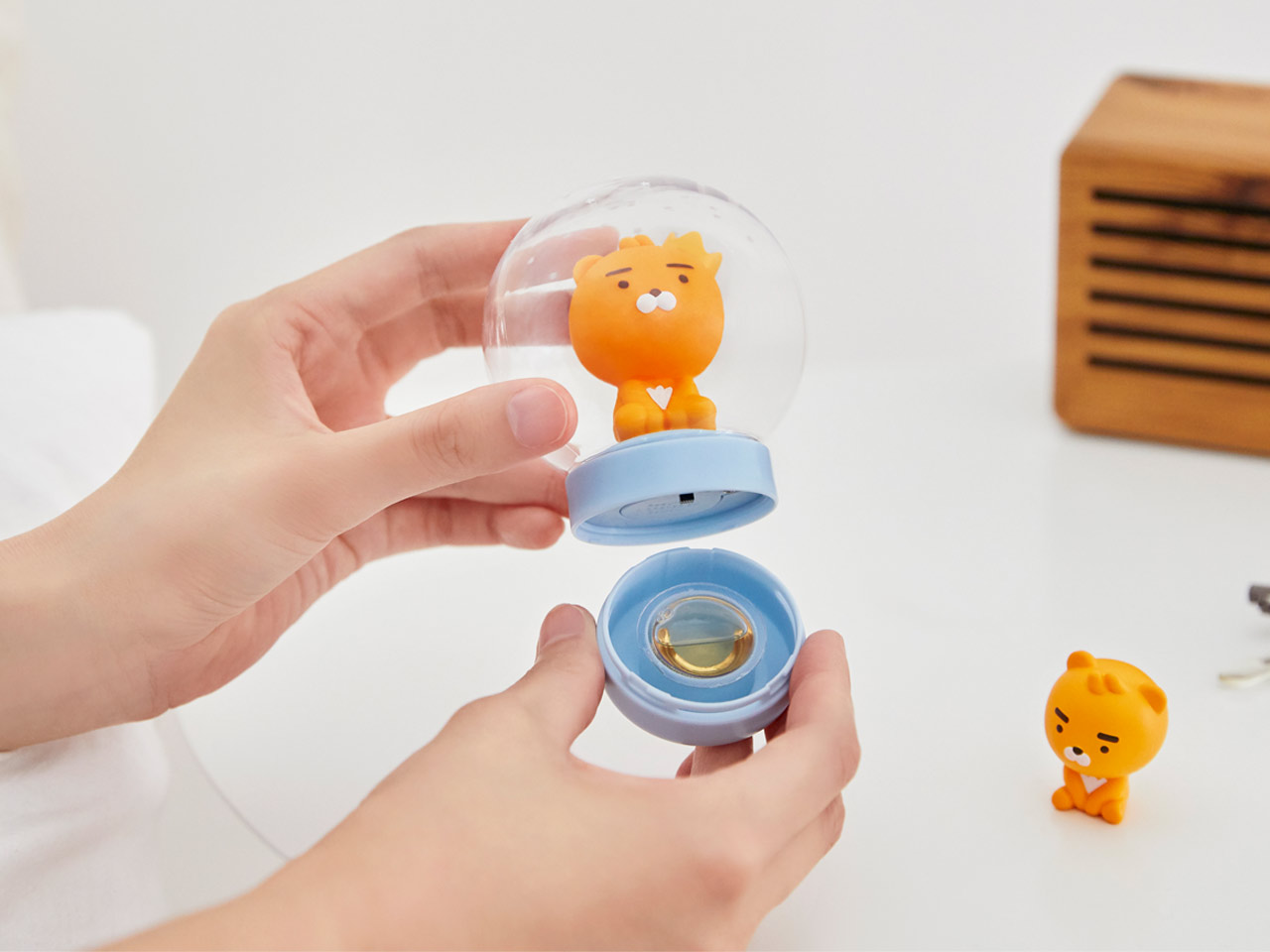 After fitting the membrane to the groove, reassemble by turning the cover again. The refreshing fragrance lasts 30 days. (The usage time may differ depending on the surrounding environment.)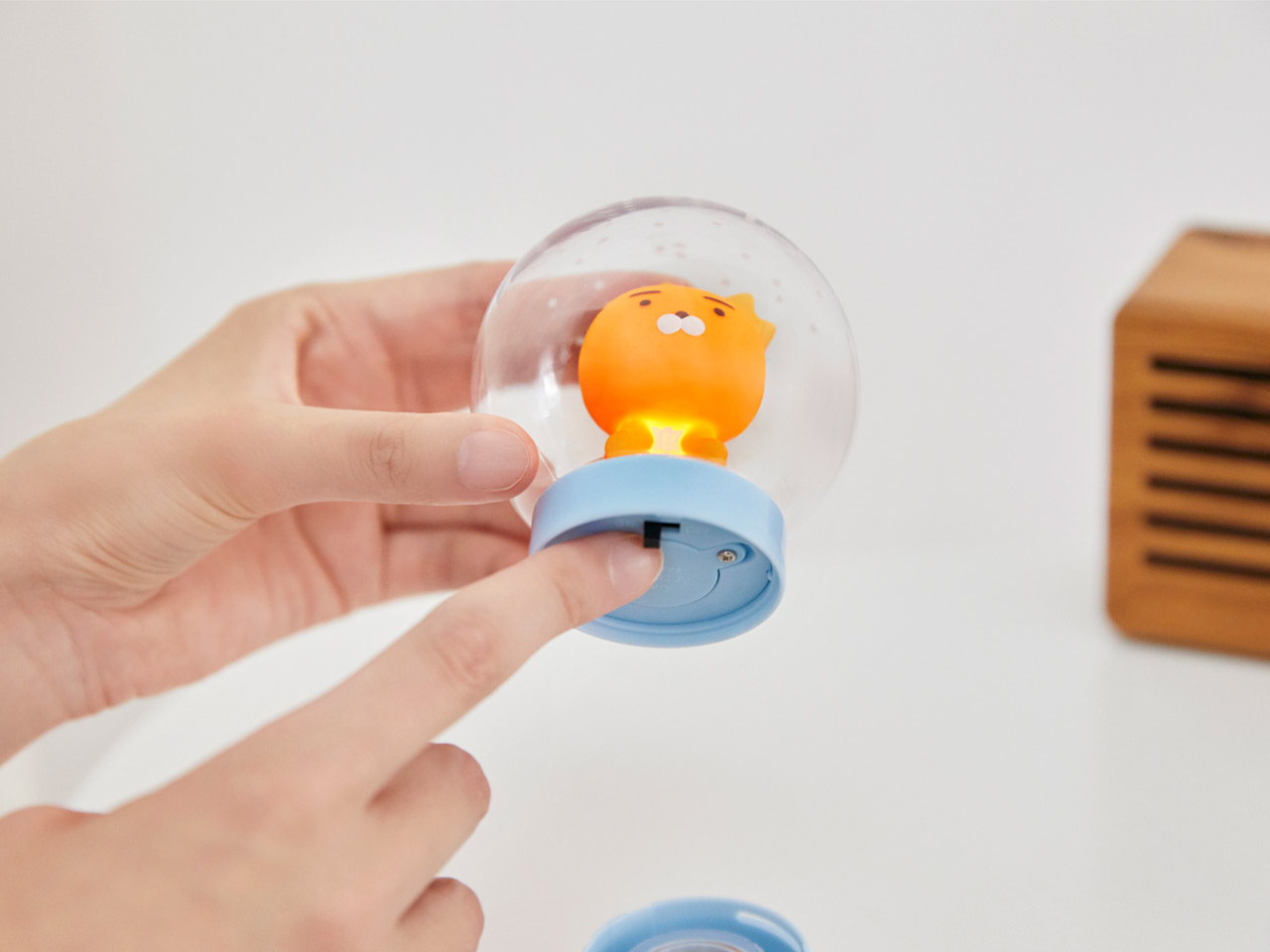 The lamp ON/OFF switch is on the bottom. First, remove the battery seal on the bottom. When the switch is in the ON position, the lamp lights.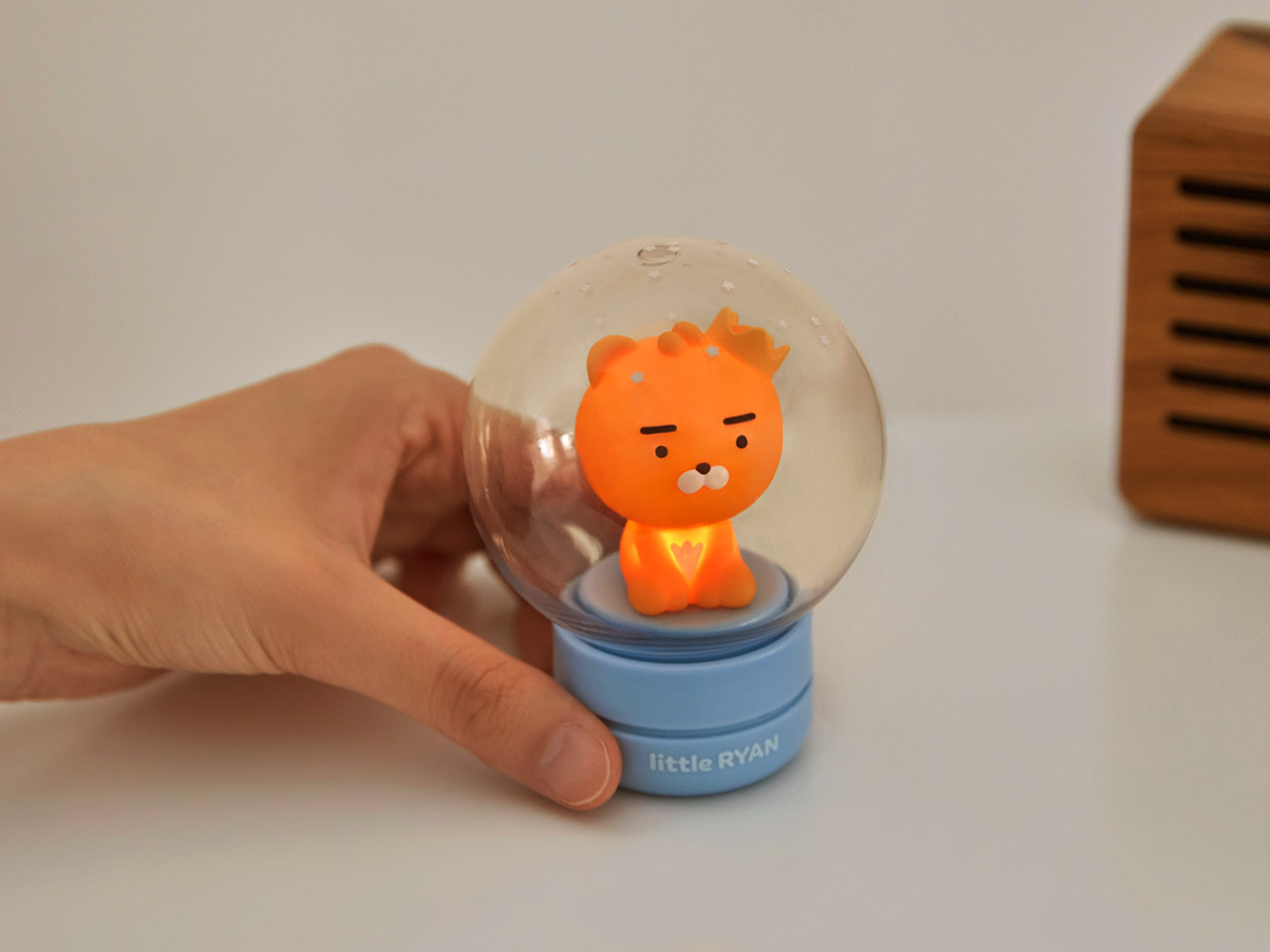 It became a soft glowing Ryan lamp!

**Lithium Battery is not included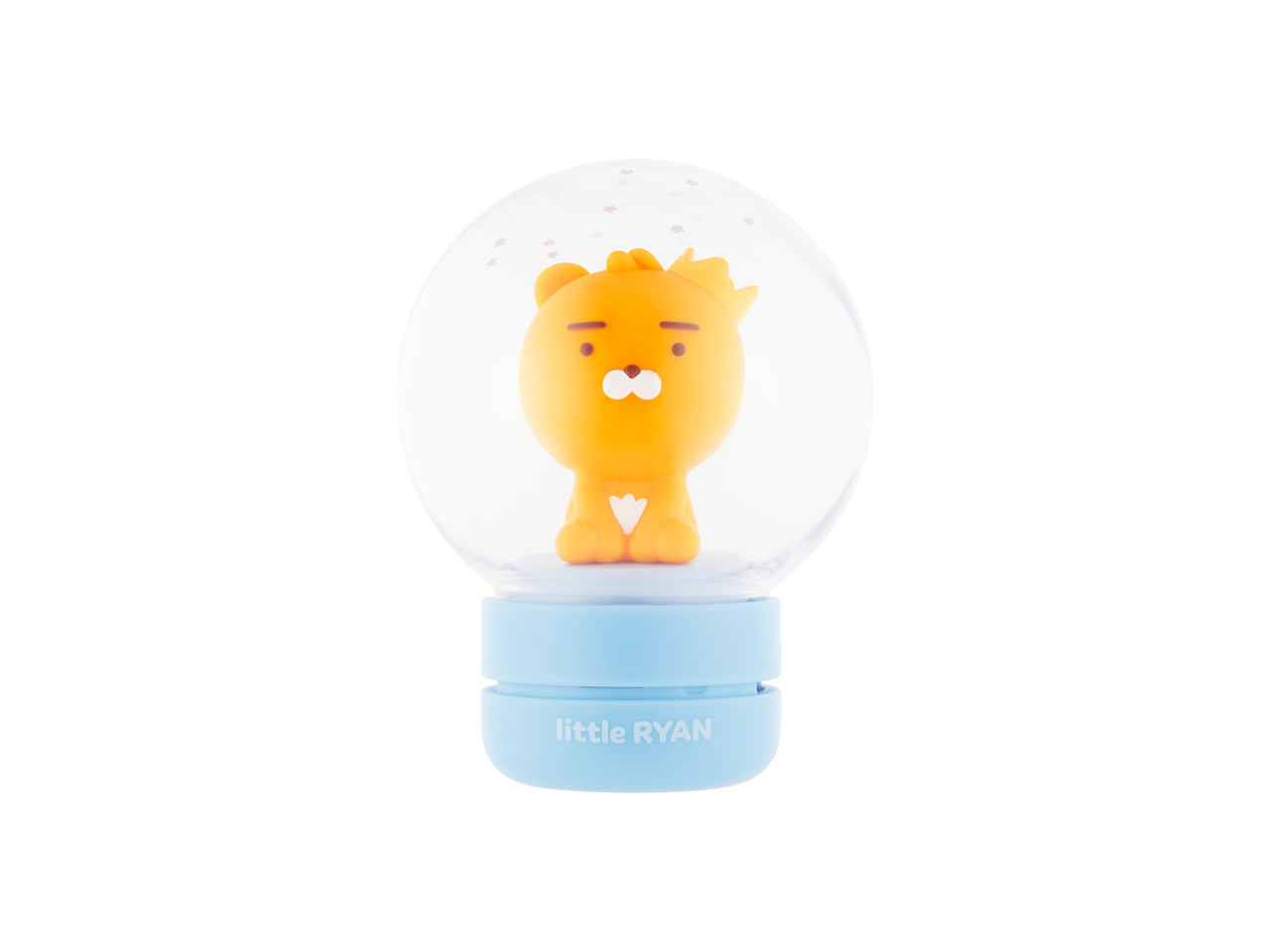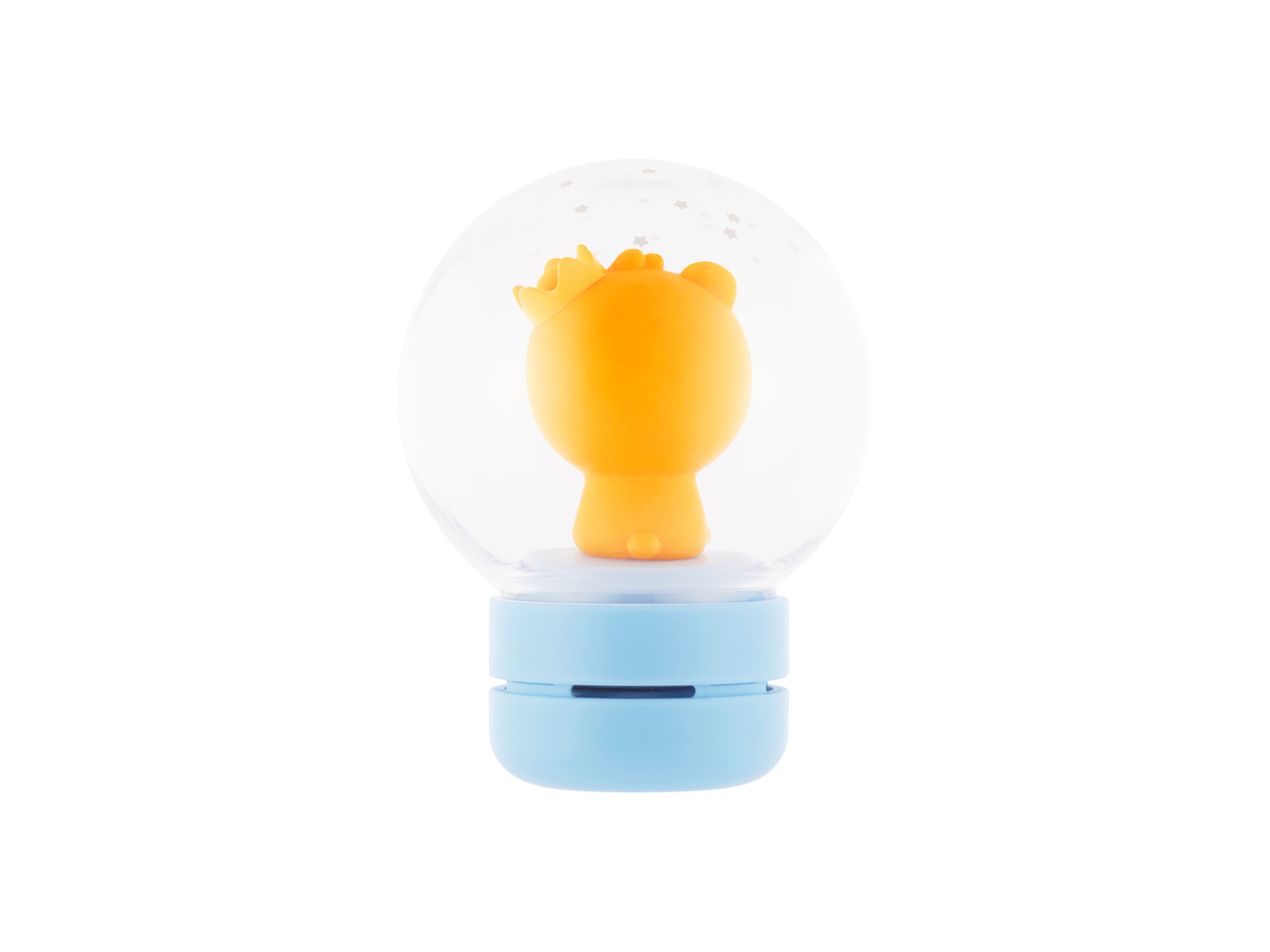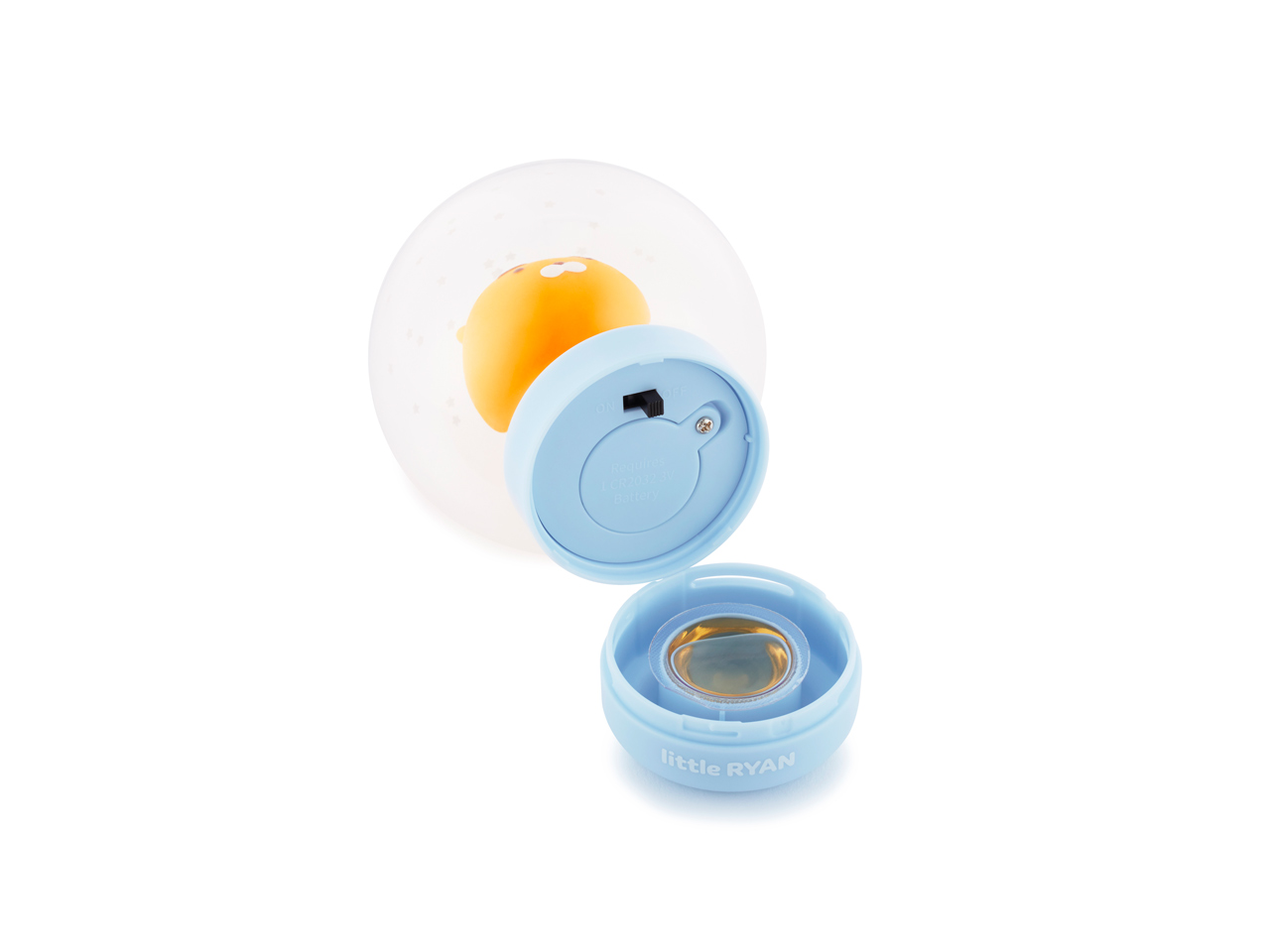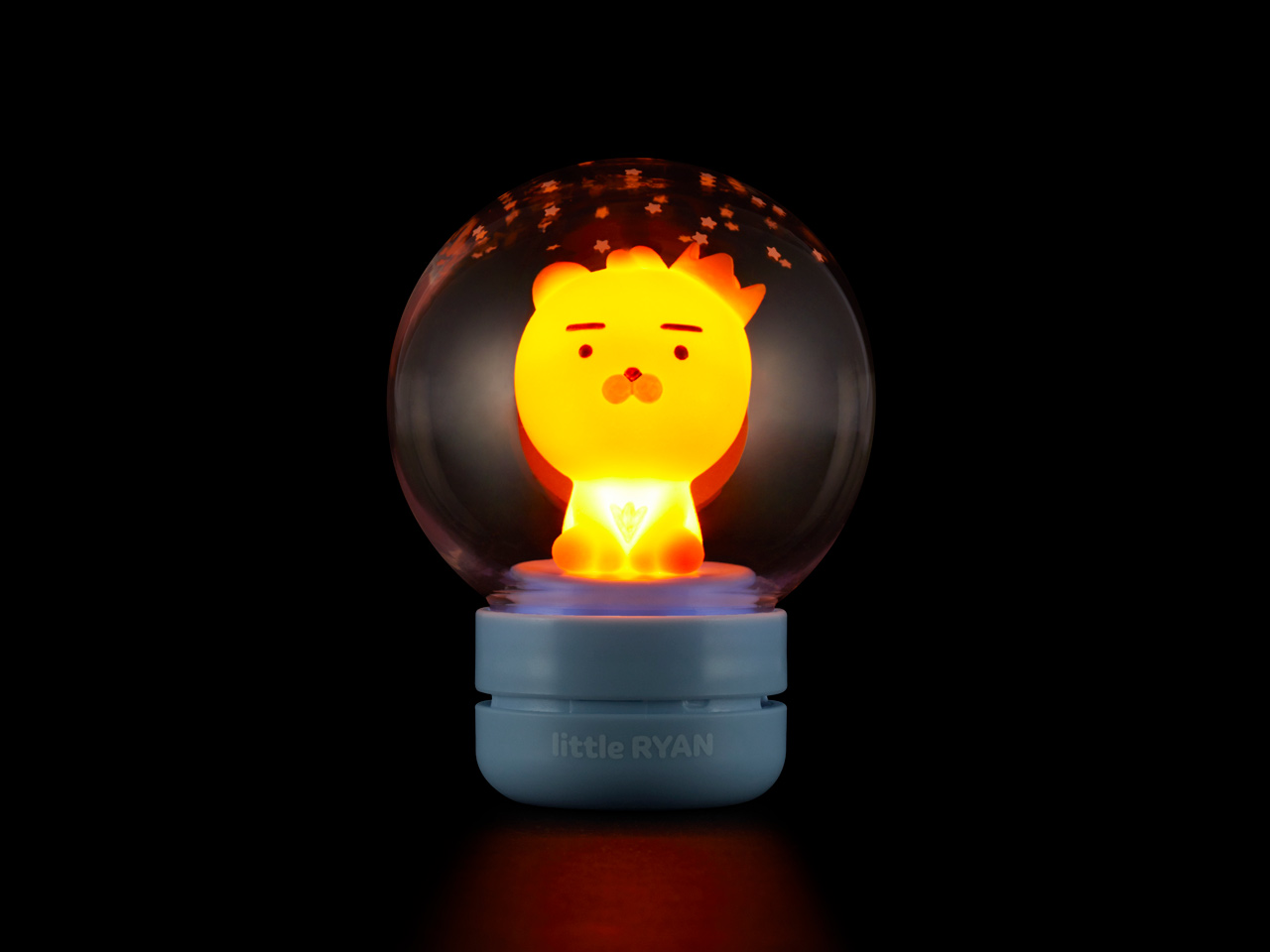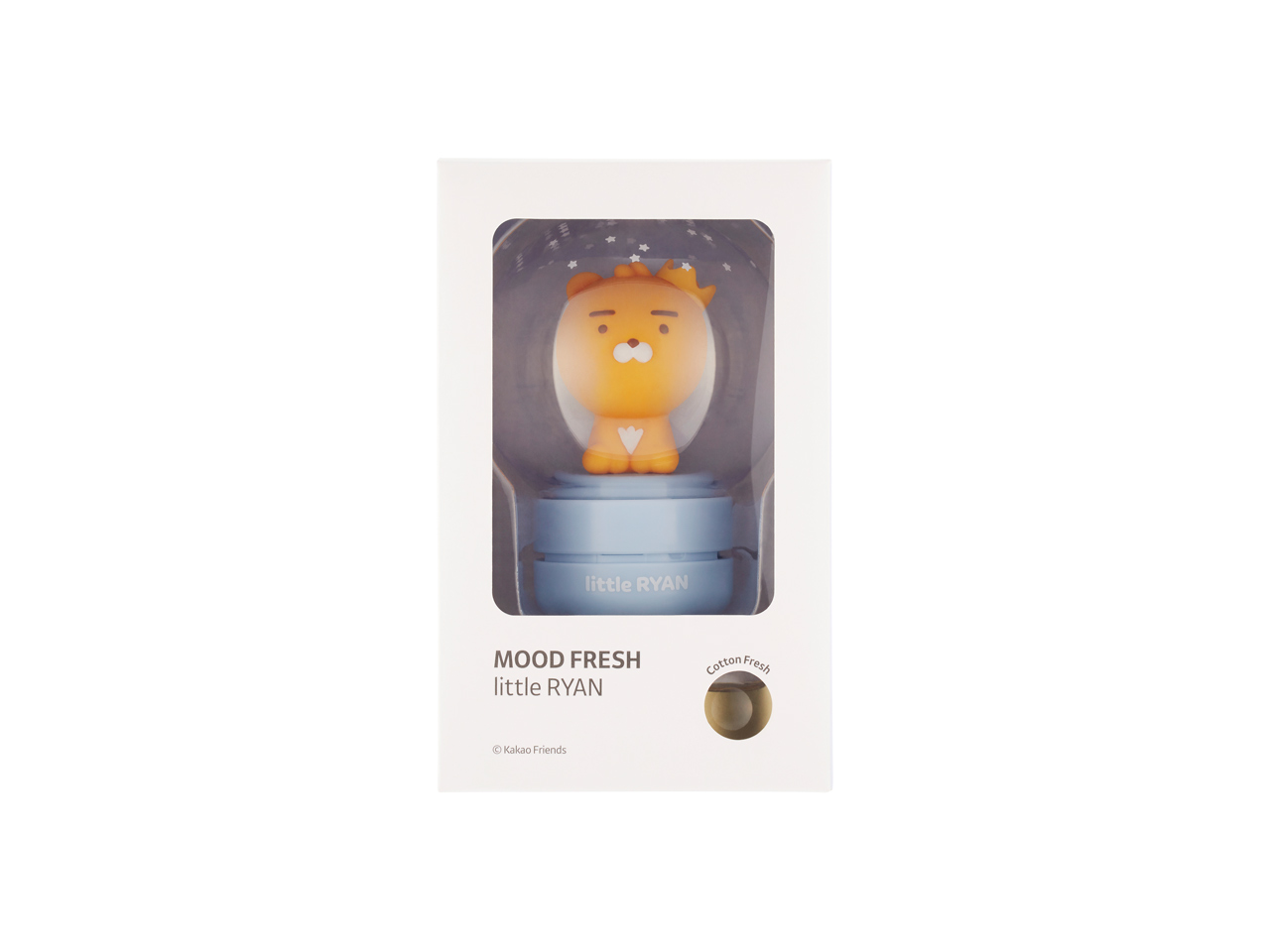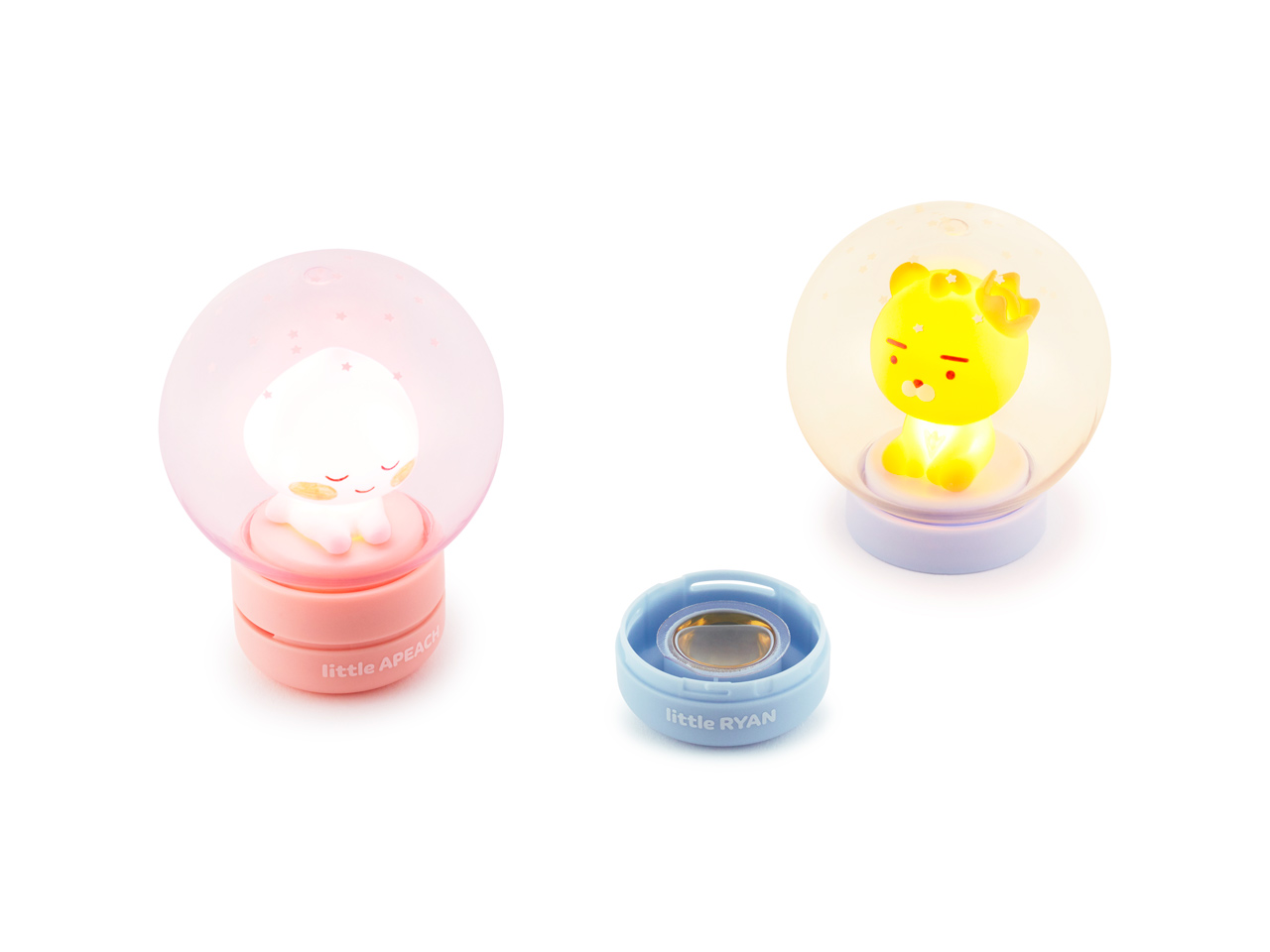 Handling Precautions
1) Do not use for any purpose other than its intended use.
2) Keep out of reach of infants and children.
3) Do not expose to direct sunlight or excessive heat.
4) This product is not disassembled, remodeled or repaired.
5) Do not place near fire or water.
6) Be careful when staring at the LED lamp for a long time, as it may cause eye strain.
Precautions when using fragrances

1) Do not use for any purpose.
2) Keep the product out of the reach of children as a product not covered by child protection packaging.
3) Do not spray the contents of the product in a sprayer.
4) Do not damage the membrane film of Membrane. (If the film is damaged, stop using it.)
5) If the skin is sensitive or damaged, be careful not to touch the product for a long time.
1) Get medical attention if skin irritation reactions or red spots appear.
2) If the contents get on your eyes or skin, wash them with clean water and consult your doctor if you have any abnormalities.
3) If you eat or swallow the contents, take first aid and consult a doctor immediately.
**COVID-19 delays**
Due to the ongoing issues with COVID-19, there may be slight delays with some of your orders (both subscription and shop orders). We sincerely apologize but trust everyone will understand that we are all facing an unprecedented situation.
We are instead only offering shipping via DHL and free shipping on orders over $100
Shipping Fees
*For more information, please refer to the full Shipping Rates page
1. Estimated Delivery Time
North America - 10 to 25 business days
Europe - 15 to 30 business days
Asia - 10 to 20 business days
UK, Germany, Rest of world - 20 to 40 business days
2. Out-of-stock items
Occasionally, there may be unexpected delays or out-of-stock items from our brand partners. In this case, we'll let you know and refund the out-of-stock items back to you.
3. Shipping
Once your order is ready, you'll receive a shipment confirmation email and/or text message. If your order is shipped in multiple packages, you'll receive multiple tracking numbers.
We are unable to ship to: P.O. Box, APO, FPO, DPO.
All our orders are shipped from our warehouse in S. Korea.
Shipping delays due to customs
In some cases, some orders may randomly be subjected to customs clearance procedures which can cause delays from the original estimated delivery time.
Split your non-subscription purchase into 4 payments over 4 months with ViaBill.
Choose ViaBill as your payment method at checkout.
Check out using a credit or debit card.

Your first payment of 25% of the total purchase price is due at the time of checkout. The remaining three payments will be billed automatically, every month from the first payment date.

Available for US and Denmark orders only.
For more information, please refer to ViaBill.
1 Point = $0.01 USD
Ways to earn rewards:
200 Points - Sign up (create an account, no need to purchase right away)
2 Points - For every dollar spent (i.e. 2% cashback)
1500 Points - Refer friends
300 Points - Celebrate your birthday
20 Points - Follow on Instagram

20 Points - Follow on Facebook

20 Points - Share on Twitter

20 Points - Share on Facebook

20 Points - Like our Facebook Page