Expected release date is on November 16, 2020.
*There is a slight chance that this product may be out of stock during the reservation period.
The classic album of SBS TV's Monday and Tuesday drama [Do You Like Brahms?] that ended amid the enthusiasm of numerous fans!
It is a classical music drama that aired on the public after a long time. It is a drama of the love and friendship of young people, artistic talent and despair experienced as a musical artist, and the conflict between ideals and reality coming in various forms. The pieces are beautifully laid out like a transparent watercolor, a work that has been enthusiastically loved with a high audience rating.
Contrary to the title, ironically, there weren't many Brahms songs in this drama, but classic masterpieces such as Schumann [Traumerei], Beethoven [Moonlight], Frank [Violin Sonata], and Bach [Chaconne] appear in every major scene. As a result, it replaced the feelings of the characters, but this classic album will be able to soothe the regret that had to be told shortly in the form of the drama.
In this classic album, not only the major classic works that appeared in the drama but also the masterpieces of Brahms that the drama could not introduce are additionally included so that you can enjoy it. You can enjoy the Brahms' Symphony', which you must listen to at least once in your life, with the renowned performances of prestigious performers that Warner Classics boasts.
This album also provides the following bonuses.

[Do you like Brahms?] An idea about the music written by the artist Ryubori himself.

Detailed song commentary by music columnist Kyungsoo Kim.
Also, the original sound source actually used in this drama is also included.
Rachmaninov: Piano Concerto No. 2, 1st movement - Lim Donghyuk played

DISC (CD).1

1. Schumann:'Dream' in <Children's Scene> (Traumerei)
Sangsong Francois Piano

2. Brahms:'Waltz No. 15' in <16 Waltz>
Mikhail Rudy Piano

3. Rachmaninov: Piano Concerto No. 2-1st movement
Donghyuk Lim Piano, BBC Symphony Orchestra, Alexander Bedernikov

4. Franck: Violin Sonata-1st movement
Kyung Hwa Jung violin, Kevin Kenna piano

5. Franck: Violin Sonata-4th movement
Sara Jang (Jang Young-ju) Violin, Lars Fogt Piano

6. Bach: Unaccompanied violin Partita No. 2'chaconne'
Nathan Milstein violin

7. Beethoven: Piano Sonata No. 14 <Moonlight>-1st movement
Francois-Rene Duchable piano

8. Brahms: 'Intermecho', No. 2 of 118 piano props
Nicholas angelich piano

9. Schumann: <Dedication> (Arranged on the List Piano)
Martin James Bartlett Piano

10. Brahms: F.A.E. Sonata-3rd movement'Skerzo'
Renault Capuson violin, Nicolas Angelich piano

11. Mendelssohn: Piano Trio No. 1-1 movement
Kyung Hwa Jung violin, Paul Tortlier cello, Andre Previn piano
DISC (CD).2


1. Brahms: Symphony No. 1-4 movement
Paris Orchestra conducts Charles Münsch

2. Brahms: Symphony No. 3-3 movement
Philharmonia Orchestra conducts Carlo Maria Giulini

3. Brahms: Symphony No. 4-4 movement
Berlin Philharmonic Orchestra conducts Sir Simon Rattle

4. Brahms: Piano Concerto No. 1-1 movement
Leif Ove Ansnes Piano, Birmingham City Symphony Orchestra, Simon Rattle conducts

5. Brahms: Double Concerto-2nd movement
Renault Capuson Violin, Gaultier Capusson Cello, Gustav Mahler Youth Orchestra, Myeong-Hoon Jung Conducted

6. Brahms: Violin Concerto-3rd movement
Sarajang (Youngju Jang) conducts violin, Dresden Philharmonic Orchestra, Kurt Majuer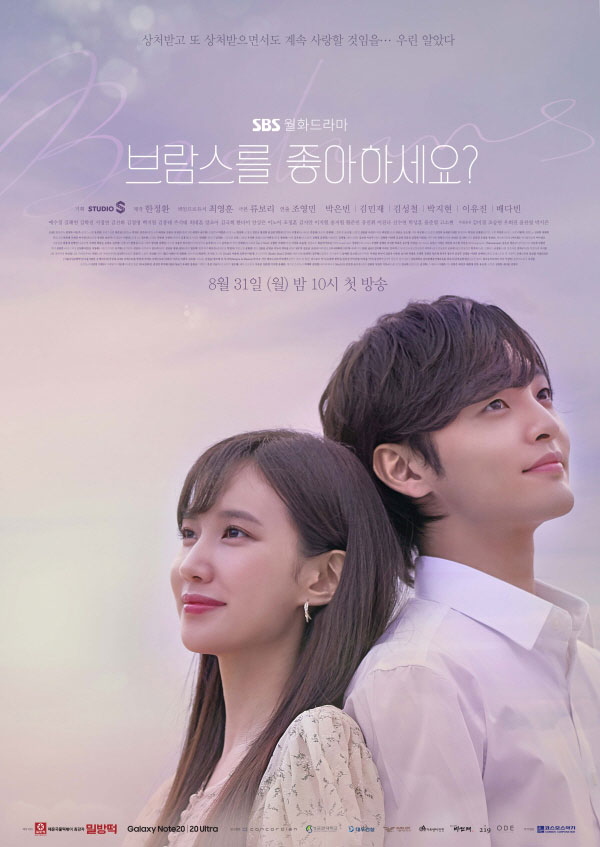 Split your non-subscription purchase into 4 payments over 4 months with ViaBill.
Choose ViaBill as your payment method at checkout.
Check out using a credit or debit card.

Your first payment of 25% of the total purchase price is due at the time of checkout. The remaining three payments will be billed automatically, every month from the first payment date.

Available for US and Denmark orders only.
For more information, please refer to ViaBill.
1 Point = $0.01 USD
Ways to earn rewards:
200 Points - Sign up (create an account, no need to purchase right away)
2 Points - For every dollar spent (i.e. 2% cashback)
1500 Points - Refer friends
300 Points - Celebrate your birthday
20 Points - Follow on Instagram

20 Points - Follow on Facebook

20 Points - Share on Twitter

20 Points - Share on Facebook

20 Points - Like our Facebook Page