10 Korean Snacks For First Time Korean Snackers
So many Korean snacks! I want to try them all!
by CarinneJ
If you're a novice Korean snacker and need a nudge in the right direction as to which snacks you should try, look no further. SnackFever's got your back with our list of 10 Korean snacks for first timers!
1. Choco Pie (초코 파이) The infamous Lotte Choco Pie! This pastry snack is soft marshmallow filling in a crumbly, chocolaty shell. There are other flavors like banana, green tea latte, chocolate, and strawberry as well!
2. Kkokalcorn (꼬깔콘) WARNING! Once you start eating these cone shaped chips, you won't be able to stop!
3.  Pepero (빼빼로) Another famous sweet treat! In Korea, November 11th is dedicated to this snack, because 11/11 looks like 4 Pepero sticks!
4. Yangpa Ring (양파링) We give you permission to play with your food when you eat these onion-flavored snacks! Mamamoo's Hwasa doesn't hold back.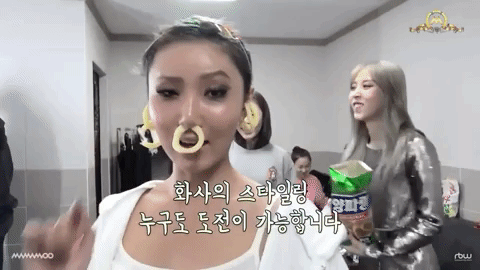 5.  Kancho These adorable, chocolate filled biscuits are the perfect sweet snack for a romantic date!
6. Twist (트위스트) Crunchy, sweet, and twisty! I think they go great with a glass of chocolate milk.
7. Maxbon Mini Sausage Cheese Snack ( 맥스봉) A convenient, tasty sausage snack that can fit into your pocket. You might remember these mini sausage snacks from the popular drama Weightlifting Fairy Kim Bok Joo. The characters ate them all the time. Sausage snacks are common in Korea, and there are plenty of different brands to pick and choose from!
8. Goguma Chew ( 고구마 츄) A bag of sweet potato fries already prepared and ready for your enjoyment. These are one of the healthier options as well.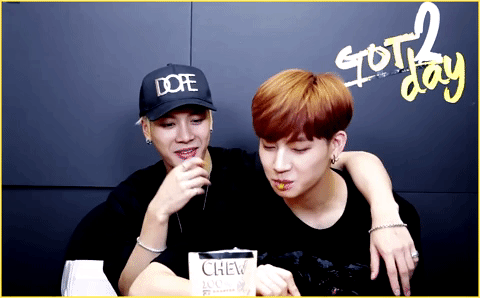 9. Churroz (츄러스) Who doesn't love a good churro?! If you're not near a fair or an amusement park, grab a bag of these churro snacks. They will surely satisfy your churro craving.
10. White Heim (화이트하임) A light, crispy snack that goes great with coffee or tea. Halsey had a peek at them in the SnackFever box BTS gave her!
I hope these suggestions help you in your quest to start your K-Snacking adventure. You're now ready for next level K-Snacking! There are plenty more snacks to choose from, and we can get them to you monthly with a SnackFever subscription! Happy snacking! 
---